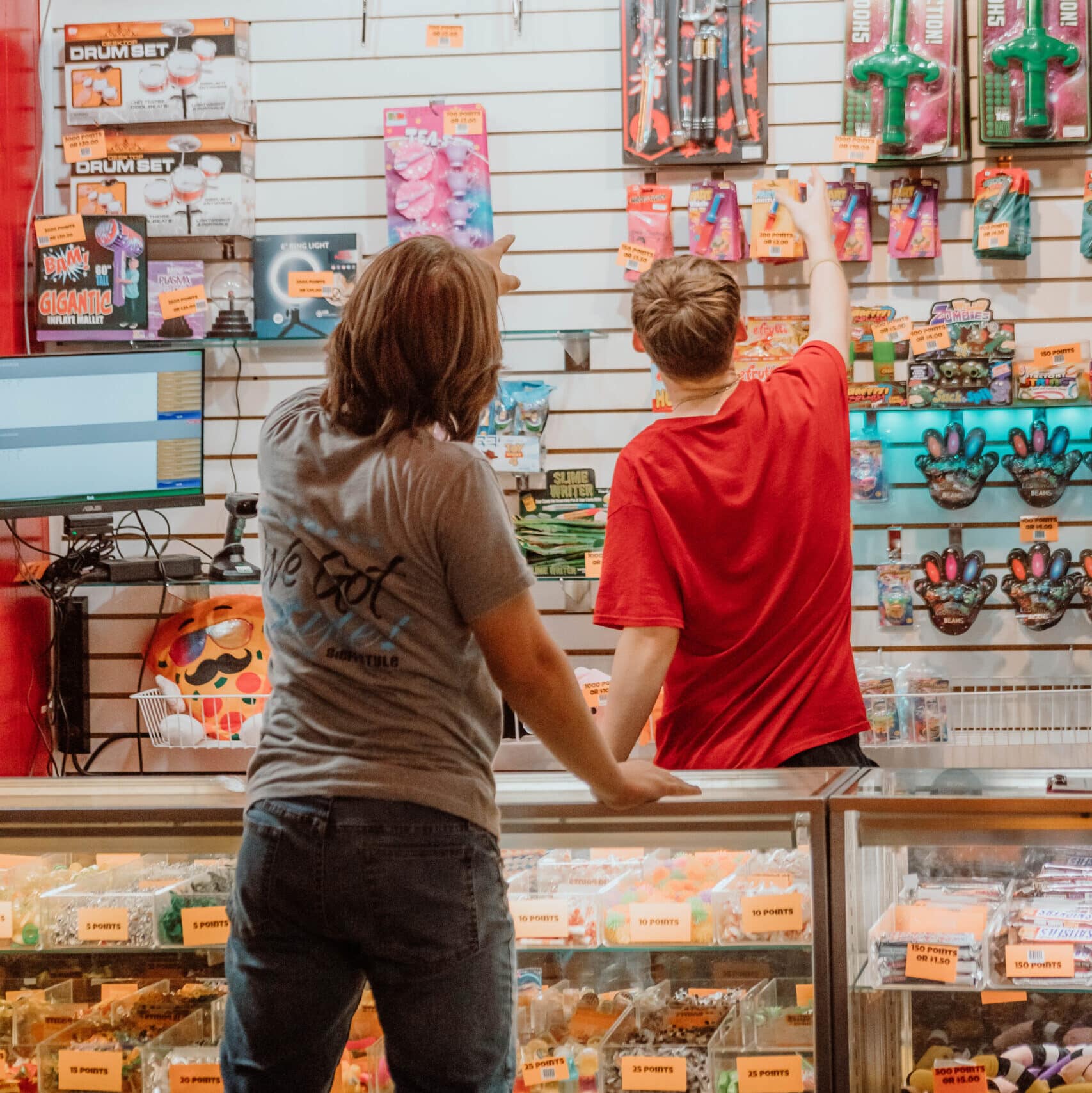 An enthusiastic supporting leader.
Skate City is seeking an enthusiastic and energetic person looking to take the next step in their professional career. It is imperative that we have a strong managerial support system in the rink. The Assistant Manager 
Session Operation
The Rink Manager is responsible for the operation of our public and private sessions, ensuring all aspects run smoothly: opening and closing tasks, admission, birthday parties, on-rink activities, building maintenance, customer safety, and others.
Managing Staff
The General Manager will oversee parttime staff. This includes training for the various roles around the rink, scheduling staff for our public and private operations, and conducting performance reviews to ensure our staff is engaged and growing.
Customer Engagement
It is our goal that our customers have the best experience possible at our rink. It is the duty of the General Manager to engage with customers, create a positive energy for our employees, and uphold high standards of customer service.
Miscellaneous Rink Duties
Many tasks go into the operation of the rink, including ordering snack bar items, redemption items, and facilities supplies. Also, it is essential that all lights, games, DJ booth equipment, furniture, and skates be in good condition. It is the role of the General Manager to ensure and enforce these standards.
Experience
High school diploma required.
5+ years management or supervisory experience required.
5+ years customer service experience required.
Associates degree or Bachelor's degree in Hospitality Management, Business Administration, or similar management degree preferred.
Additional Skillset
Time Management & Organization: The operational side will bring different tasks and challenges each day. It is essential to possess the organizational skills to prioritize tasks as well as the time management skills to execute efficiently.
Problem Solving: Challenges present themselves daily, it's necessary to be able to troubleshoot efficiently and identify solutions in a timely manner.
Leadership: The Rink Manager needs to both train and support our team. In addition, our ideal candidate will need to confidently navigate policy questions from customers and be comfortable making decisions in this setting as well.
People Skills: It is imperative that our customers have the best experience possible within our rink. Our ideal candidate will have a natural ability to engage with others, ensuring their needs are met in a friendly and helpful way.
Flexibility: There are many miscellaneous tasks that come up within the operation and maintenance, requiring flexibility to step in where needed and work with vendors to keep our facility in its best operating condition.
Self-Starter: Our long-term business goals will require a General Manager who has vision and can push our rink operation to its best yet.